The following chart explains the basics of building your own Russian PVC Furniture Grade Pyramid.  We are in the process of producing a new video which uses the new PHI geometry pipe lengths, and hope to have it up and available soon.  However, the chart below has been redone to reflect the new PHI Russian Geometry.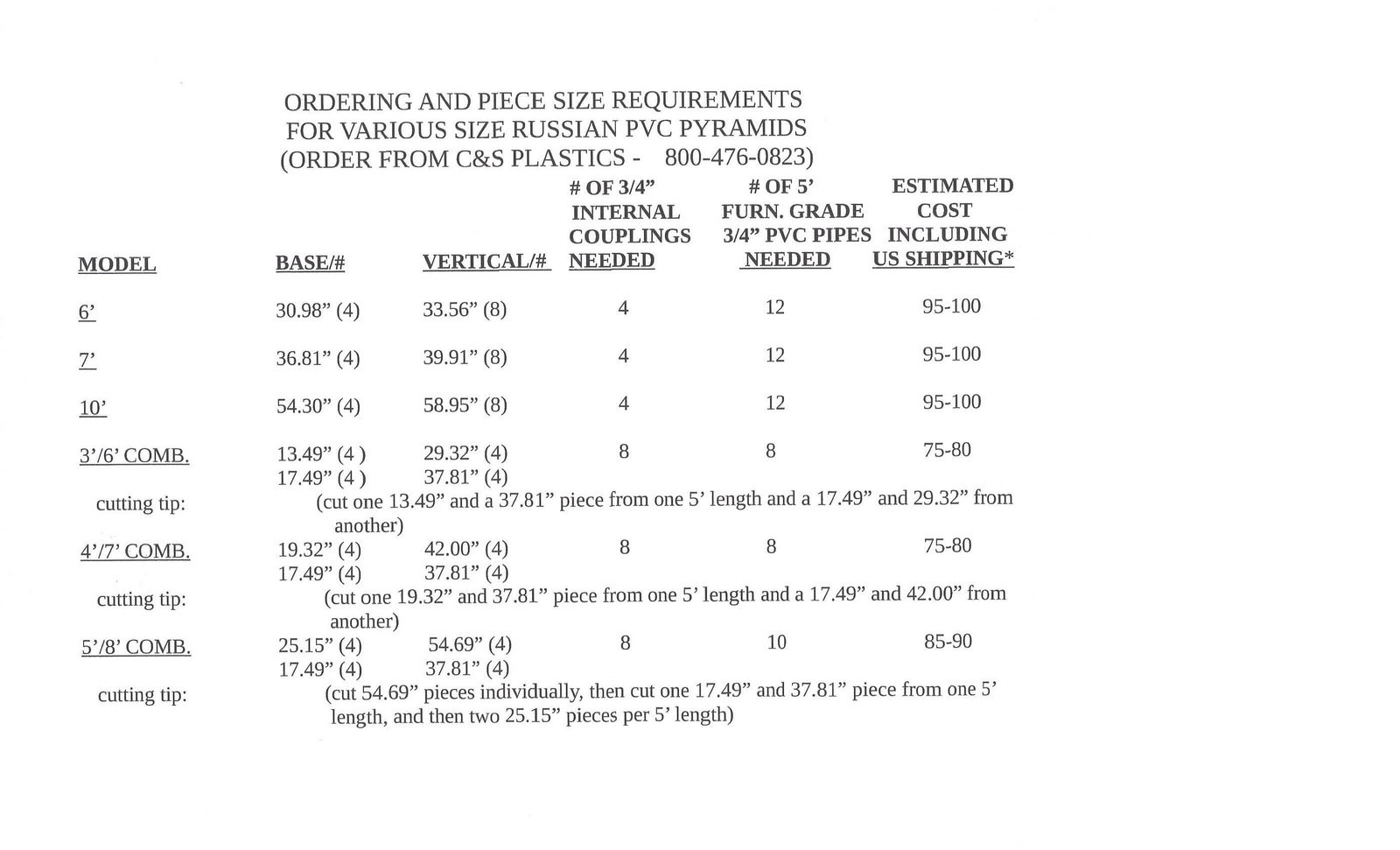 Call C&S Plastics to order your materials:  800.476.0823
For sizes not listed on this chart, please contact us and we will be happy to assist you.